HERB AND NUTRIENT FORMULA FOR HEALTHY EYES
EYE FORMULA
A unique formulation of herbs and special nutrients targeted at eye health. Eye Formula can improve the vision of people suffering from Age Related Macular Degeneration (ARMD), Retinitis and Glaucoma.
ARMD is the leading cause of blindness of people over 55 years of age. The nutrients in Eye Formula are essential for healthy eyes and good eyesight.
KEY INGREDIENTS
Amino acids improve vision and serve as targeted nutrition to treat ARMD, Retinitis and Glaucoma.
Bilberry extract is known to stop the progression of cataracts.
Gingko Biloba improves blood circulation in the eye.
Zeaxanthin and Lutein are two nutrients essential for eye health.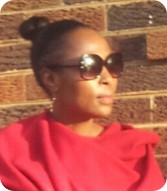 Charlotte Msiza, Springs
Cataracts (Surfers Eye)
"Charlotte Msiza from Springs had a growth in her eye called a Pinguecula caused by the sun. It caused her enormous discomfort in her eye. After taking the Your Life Eye Formula for just one month the growth had shrunk considerably."