Description
ADAM #1 – FOR A HEALTHY PROSTATE
The prostate gland is only found in men and surrounds the urethra. Most men suffer from an enlarged prostate at some stage of their lives. The symptoms of an enlarged prostate are difficulty and pain when urinating and frequent urination and/or cloudy urine.
Most enlarged prostate cases are benign but can cause urinary tract infections known as prostatitis.
One of the causes of an enlarged prostate is environmental stress. Toxins, pollutants and testosterone build up in the gland causing it to enlarge.
The ingredients of Adam #1 are a special combination of vitamins, minerals, essential fatty acids, and amino acids that are known to condition and detoxify the prostate gland resulting in a reduction of swelling and the normalization of the prostate.
Two of the side effects of using Adam#1 is an increase in libido and sperm production and a decrease in hair loss caused by hormonal imbalances.
Key Ingredients:
Saw Palmetto Berries reduce testosterone levels, improve libido in men and increase sperm production
Pygeum Africanum has been proven to reduce swelling of the prostate gland. "A clinical trial involving 47 patients with chronic prostatitis studied the effect of taking100 mg of pygeum daily for five to seven weeks. At the end of the trial, 89% of the men reported a complete remission of symptoms. (Andro 1995)"
Urtica Dioica is a herb that complements and enhances the affects of Saw Palmetto reducing prostate inflammation.
Pumpkin Seeds are loaded with essential fatty acids that are vital to prostate health as they detoxify the prostate gland.
Contents: 60 Tablets
Recommended Use: 1 Tablet per day with meals
Important Note: All men suffering from an enlarged prostate gland must consult their doctor. The majority of prostate cases are of a benign nature, but it is important to understand that serious disease conditions such as cancer or infection may exist.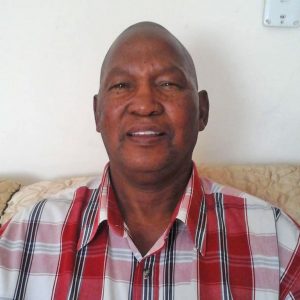 Abram Sebakamotse, Sebokeng
Prostate Problems
"My name is Abram Sebakamotse from Sebokeng. Several years ago I developed a severe pain in my prostate gland that I could barely walk, I could not even go to the toilet. My testicles swelled up and was extremely painful, I was drinking pain killers day and night. I started using Adam #1, Gingko Biloba and VMH and after 1 ...