Description
ADAM # 2
PERFORMANCE AND STAMINA
Adam #2 is a formulation of herbs and honey extracts to increase stamina and performance in men.
Key Ingredients:
Siberian ginseng improves strength, stamina and gives you energy.
Damiana leaf is a mood enhancer.
Dong quai stimulates the sex glands.
Bee pollen enhances physical performance in men.
Bee propolis improves sperm production.
Royal jelly contains all the B-complex vitamins and amino acids.
Cayenne pepper – gets you hot !!
For best results use in conjunction with Adam #1
Recommended Use:
One to two Capsules in the evening or when you feel like it.
Contents:
60 Capsules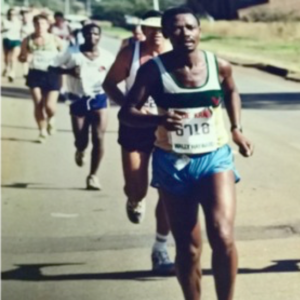 Sydney Zulu
Sports Nutrition
My name is Sydney Zulu and I have been with Your Life since the company started in 1993. I have been using these products every day for more than 25 years. I run the comrades marathon every year and have received my green number for running 10 consecutive years!I am also a Comrades Grand Master as I am over 60 ...