Description

SCHIZANDRA JUNIOR (Double Strength) R195  130PV

KIDS: GENERAL HEALTH TONIC & IMMUNE SUPPORT, ADD/ADHD
Schizandra Junior is the same formulation as Schizandra Royale at one third of the strength. Schizandra Junior is the Ultimate "Super Tonic". It decreases fatigue, improves endurance, improves brain activity, improves concentration and counters stress. It has a calming affect and reduces anxiety levels. It has great benefits for athletes by improving endurance. Schizandra Junior helps to balance the chemicals in the brain helping children who suffer with  poor concentration, listlessness, lack of appetite, ADD/ADHD and hyperactivity.
Schizandra Junior has a calming effect on the body, especially in times of stress, and at the same times gives us energy. Schizandra Junior has helped children with epilepsy reducing the number and severity of fits. We have also experienced fantastic results with asthmatic children.
The tablets are uncoated to enable easy crushing for children who struggle to swallow tablets. Crush the tablets and mix with cereal in the morning, or with yogurt.
Key Ingredients:
Schizandra Berry is an adaptogen. It oxygenates the blood and helps to remove toxins from the blood stream. It also detoxifies the liver. Schizandra Berry counters stress by reducing the levels of stress hormones in the blood.
Royal Jelly is the ultimate brain food. It contains all 22 amino acids and enzymes which stimulate brain activity. It helps to balance chemicals  in the brain helping people who suffer with alzheimers, epilepsy and ADD. It is an immune booster and has antibiotic properties. Royal Jelly helps with osteoporosis by improving calcium absorption.
Siberian Ginseng is also an adaptogen. I t helps our body cope with stress and improves the immune system.
Valerian Root eases stress and has a calming effect on the nervous system.
Suma root contains vitamins, minerals, electrolytes to help with energy and 19 amino acids for muscle development.
Recommended Use:
Children 2 to 4 years – half a capsule in morning
Children 4 to 8 years – One capsule in morning
Children 8 to 12 years – one to two capsules in morning
Contents:
30 Capsules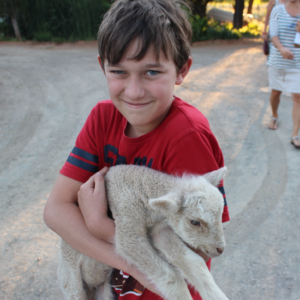 Samuel W, Cape Town
Sensory Integration Disorder | Children
My son Samuel was diagnosed with Sensory Integration Disorder at the age of three. He has battled with concentration, anxiety and tactile defensiveness his whole life (he is now 11). We put Samuel on Schizandra Junior three months ago and I cannot believe the change in our child! He is performing well at school, 75% average! He no longer ...