Description

SCHIZANDRA ROYALE
GENERAL TONIC, IMMUNE SUPPORT & BOOSTER, SPORTS
Schizandra Royale is the Ultimate "Super Tonic". It decreases fatigue, improves endurance, improves brain activity, and counters stress. It has great benefits for athletes by improving endurance.
Schizandra Royale helps to balance the chemicals in the brain helping people who suffer with alzheimers, epilepsy and ADD/ADHD and hyperactivity. It has a calming effect on the body, especially in times of stress, and at the same times gives us energy.
Key Ingredients:
Schizandra Berry is an adaptogen. It oxygenates the blood and helps to remove toxins from the blood stream. It also detoxifies the liver. Schizandra Berry counters stress by reducing the levels of stress hormones in the blood.Eating schizandra berry may protect you against cancer. A study published in the October 2009 issue of "International Journal of Molecular Medicine" investigated the anti-cancer effects of two phytochemicals in human leukemia cells — schisandrin and schisandrin C, both found in schizandra berry. In the study, schisandrin C prevented the growth of cancer cells.
Royal Jelly is the ultimate brain food. It contains all 22 amino acids and enzymes which stimulate brain activity. It helps to balance chemical imbalances in the brain helping people who suffer with alzheimers, epilepsy and ADD. It is an immune booster and has antibiotic properties. Royal Jelly helps with osteoporosis by improving calcium absorption.
Siberian Ginseng is also an adaptogen. I t helps our body cope with Stress, improves the immune system and gives us tremendous energy.
Valerian Root eases stress and has a calming effect on the nervous system.
Suma Root contains vitamins, minerals, electrolytes to help with energy and 19 amino acids for muscle development.
Recommended Use:
1 to 2 capsules in morning
Contents:
60 Capsules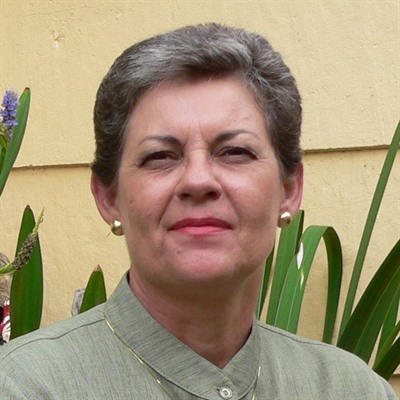 Ada Louw, Windhoek
Menopause, Osteoperosis, Memory Loss
I start using Your Life vitamins when I was in my mid-thirties, I suddenly started getting extreme hot flushes.  After several visits to different doctors, they could not found any problems and all of them informed me that I am too young to be in menopause.  I started using Lady Eve together with Vitamin, Mineral & Herb.  Within ...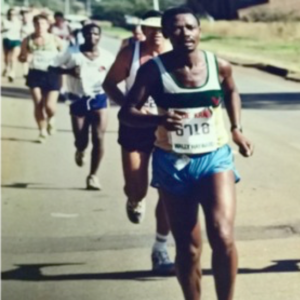 Sydney Zulu
Sports Nutrition
My name is Sydney Zulu and I have been with Your Life since the company started in 1993. I have been using these products every day for more than 25 years. I run the comrades marathon every year and have received my green number for running 10 consecutive years!I am also a Comrades Grand Master as I am over 60 ...